Saturday
2006-07-08
Events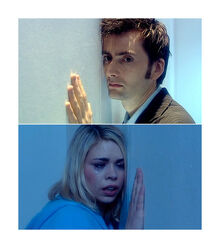 TV: BBC One 7 pm: Doctor Who: "Doomsday" (series 2, ep. 13). The episode is noted as it marks the final appearance of the Docto'rs companion Rose Tyler character, played by Billie Piper, in a tearful forced separation of the pair. It also ends the season with a cliffhanger, the unexpected introduction of Catherine Tate as Donna Noble.
Ad blocker interference detected!
Wikia is a free-to-use site that makes money from advertising. We have a modified experience for viewers using ad blockers

Wikia is not accessible if you've made further modifications. Remove the custom ad blocker rule(s) and the page will load as expected.