Thursday
1980-04-17
Events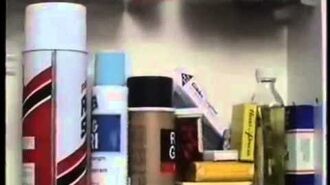 BBC One 8.30 pm: James Burke: The Real Thing - The View from Within

If you have a moment - think about your brain. OK? Now - if you usually think with your brain, what did you just use to think with, when you thought about your brain? This week, in the search for reality James Burke looks inside your head to see where the ' I ' is and ends up at a party. You may enjoy it - wherever ' You ' is.
video recording from rpt 29 November 1983 (BBC2).
Top of the Pops
presented by JS
my review at TOTP 80
Smash Hits
Issue: April 17-30,1980 Madness cover [1]

Features: Davy Jones (The Monkees), Madness, B A Robertson,

Lyrics: Daydream Believer, Clean Clean, Modern Girl, Silver Dream Machine, High Fidelity, Food for Thought, Geno, Living After Midnight

Bitz: Pink Floyd The Wall show, Sex Pistols, Sheena Easton, UB40.

Independent Bitz: Orange Juice, Fad Gadget, Boots For Dancing, Orior

Singles: Call Me, Coming Up, Eurovision, A Forest,

Albums: Duke, Hypnotised,

Live:

Centrespread: The Vapors

Back cover: Siouxsie & the Banshees

Ads: 10CC - Look Hear, The Face, Hypnotised, Saigon,
Ad blocker interference detected!
Wikia is a free-to-use site that makes money from advertising. We have a modified experience for viewers using ad blockers

Wikia is not accessible if you've made further modifications. Remove the custom ad blocker rule(s) and the page will load as expected.