Wednesday
2017-06-21
Events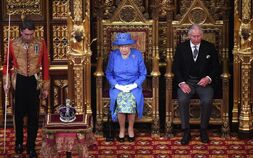 HM The Queen announced the government's legislative programme for the next two years at the State Opening of Parliament in Westminster. She was accompanied by the Prince of Wales, rather than the Duke of Edinburgh, after Prince Philip was admitted to hospital the previous evening.
External links
Ad blocker interference detected!
Wikia is a free-to-use site that makes money from advertising. We have a modified experience for viewers using ad blockers

Wikia is not accessible if you've made further modifications. Remove the custom ad blocker rule(s) and the page will load as expected.