Saturday
1964-02-22
Events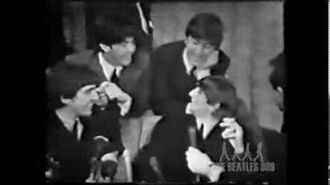 The Beatles return to the UK after their triumphant promotional tour in the US. BBC's Grandstand is at London Airport to welcome them.
TV: BBC One 5.15 pm: Doctor Who - The Roof of the World, by John Lucarotti, "The Tardis has landed on the roof of the world. But which world, and when?" [1]
Ad blocker interference detected!
Wikia is a free-to-use site that makes money from advertising. We have a modified experience for viewers using ad blockers

Wikia is not accessible if you've made further modifications. Remove the custom ad blocker rule(s) and the page will load as expected.