Thursday
1982-06-24
Smash Hits
Issue: 24 June-7 July 1982, Fun Boy Three cover [1] including Smash Hits Quiz Book

Features: Fun Boy Three, Diana Ross, New Order, Dollar.

Lyrics: Avalon, Night Train, We Take Mystery (To Bed), Music and Lights, Space Age Love Song, Beatles Movie Medley, A night to Remember

Singles: Wham Rap!, Shy Boy, Night and Day, Music and Lights, The Boy From Ipanema,

Albums: The Lexicon of Love, Non-Sto Ecstatic Dancing, Love and Dancing,

Live: Gang of Four

Centrespread: Bow Wow Wow

Back cover: Joan Jett

Ads: Sensitive (Mick Karn), Night Train,
Top of the Pops
(31) IMAGINATION – Music And Lights
(12) STEVE MILLER BAND – Abracadabra (video)
(38) LEO SAYER – Heart (Stop Beating In Time)
(7) ODYSSEY – Inside Out (danced to by Zoo)
(36) STATUS QUO – She Don't Fool Me
(33) CAPTAIN SENSIBLE – Happy Talk
(18) THE BEATLES – Beatles Movie Medley (video)
(37) BUCKS FIZZ – Now Those Days Are Gone
(25) SHALAMAR – A Night To Remember
(10) STEVIE WONDER – Do I Do (video)
(1) CHARLENE – I've Never Been To Me ®
(8) DIANA ROSS – Work That Body (crowd dancing) (and credits)
Media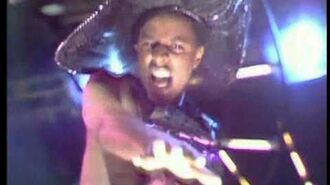 Ad blocker interference detected!
Wikia is a free-to-use site that makes money from advertising. We have a modified experience for viewers using ad blockers

Wikia is not accessible if you've made further modifications. Remove the custom ad blocker rule(s) and the page will load as expected.